SFAI Subway Championship 2019/20 set to get underway across Ireland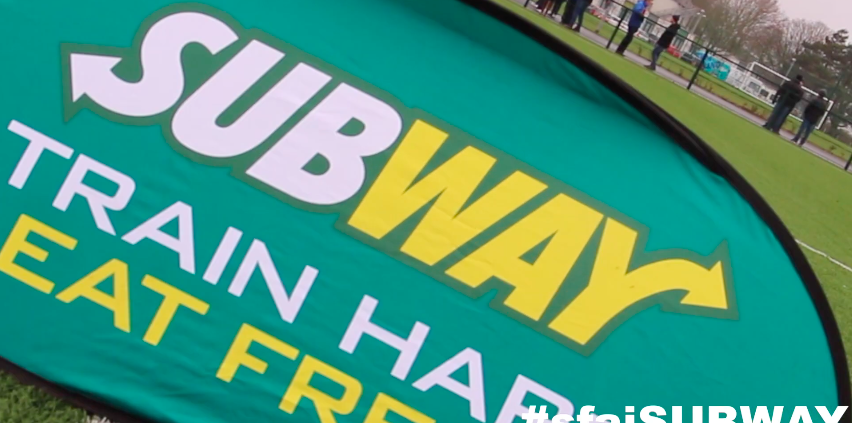 The SFAI Subway Championship will get underway this weekend, and the 2019/20 competition will see more than 100 teams from 30 leagues across Ireland take part at U12, U13, U15 and U16 levels.
Last season saw schoolboy leagues including Longford, Cavan/Monaghan, South Tipperary, Cork, Carlow JDL and DDSL all claim national titles in both the Championship and Plate.
Like last season, the U13 and U15 competitions will be the first to get underway, and some teams in Munster, Connacht and Leinster begin their journey this Saturday and Sunday.
Games in the Ulster region will begin on the next matchday, scheduled for October, and teams in all four regions will build towards reaching the regional and national finals later in the season.
Although several sides will line out this weekend, many other leagues will kick off their season in the coming weeks – fixtures in full are available on SFAI.ie.
The U12 and U16 competitions will get underway later in the season, and those finals will take place in May.
Subway's support of schoolboy football continues right across the island of Ireland, and the Subway Championship gives the best performing players from 30 SFAI affiliated schoolboy leagues the opportunity to compete against their rivals, both locally and nationally.
Subway's support has been crucial to enabling the SFAI to develop its competitions, and we all look forward to working with them throughout the 2019/20 season.
Fixtures: Munster (U13)
Kerry v Limerick District – Mounthawk Park (29th September 11.30am)
North Tipperary v South Tipperary – Clarisford Park (29th September 14.00)
WWEC v West Cork SL – Len Fraser Park (29th September 14.00)
Limerick County v Limerick Desmond – Charleville (29th September 11am)
Waterford SFL v Cork SL – WIT Arena (29th September 14.00)
Connacht (U13)
Longford v Galway – Abbeycarton (28th September 13.00)
RDYSL v Mayo – Shiven Rovers (29th September 14.00)
Connacht (U13)
Galway v Longford – Mervue United (29th September 14.00)
Mayo v RDYSL – Milebush (29th September 14.00)
Leinster U13
Wexford v DDSL – Curracloe (29th September 13.00)
Leinster U15
Wexford v Wicklow – Curracloe (29th September 16.00)
https://sfai.ie/wp-content/uploads/2019/03/Screen-Shot-2019-03-14-at-18.05.15.png
478
853
Maeliosa Kyne
https://sfai.ie/wp-content/uploads/2022/07/cropped-SFAI-PNG-2-300x300.png
Maeliosa Kyne
2019-09-27 19:46:21
2019-09-27 19:47:08
SFAI Subway Championship 2019/20 set to get underway across Ireland