UPDATE: U13/U15 SFAI Subway Championship and Plate National semi-final details confirmed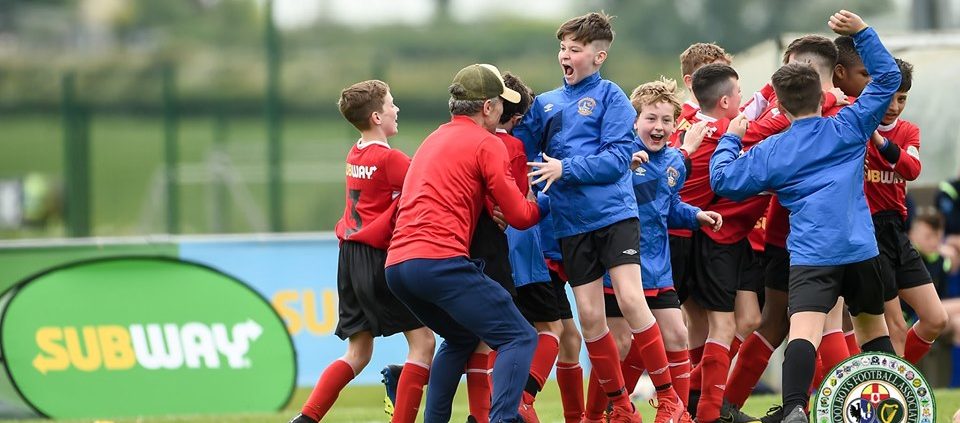 The details for the U13 and U15 SFAI Subway Championship and Plate National semi-finals have now been confirmed.
Following the Munster semi-finals on Sunday, the line-up was complete, with Cork SL featuring in three semi-finals.
Their U13 team will be seeking to make it two national titles in a row, having picked up national honours last season.
The DDSL and Sligo/Leitrim feature in the other U13 Championship tie.
Elsewhere, the Mayo SL will play in both the U13 SFAI Subway Championship against Cork SL and U15 Plate semi versus Inishowen YSL. Cork SL and Carlow JDL make up the other pairing in the U15 Plate.
Clare SSL host Donegal and NDSL play Galway in the U13 SFAI National Subway Plate, while Drogheda SCL feature in the national rounds for the first time where they play Donegal at home in the U15 SFAI Subway Championship.
Fixtures to be played weekend of 8th/9th February
U13 SFAI Subway Championship National Semi-Finals
Cork SL v Mayo (9th February, 2pm, Ballea Astro, Carrigaline)
DDSL v Sligo/Leitrim (9th February, 2pm, Abbotstown)
U13 SFAI Subway Plate National Semi-Finals
Clare SSL v Donegal SL (9th February, 11.30am, Frank Healy Park)
NDSL v Galway (8th February, 4pm, Oscar Traynor Ctre)
U15 SFAI Subway Championship National Semi-Finals
Drogheda SCL v Donegal (8th February, 2pm, DIFE)
Cork SL v Galway SL (9th February, 12pm, Ballea Astro, Carrigaline)
U15 SFAI Subway Plate National Semi-Finals
Mayo v Inishowen YSL (8th February, 2.15pm, Milebush)
Cork SL v Carlow (9th February, 2pm, Moneygourney Astro Douglas)
https://sfai.ie/wp-content/uploads/2020/02/60516564_849799615369159_2843189936734076928_n.jpg
582
960
Maeliosa Kyne
https://sfai.ie/wp-content/uploads/2022/07/cropped-SFAI-PNG-2-300x300.png
Maeliosa Kyne
2020-02-03 22:06:40
2020-02-03 22:06:40
UPDATE: U13/U15 SFAI Subway Championship and Plate National semi-final details confirmed