RESULTS: DAY FOUR SFAI NEW BALANCE KENNEDY CUP 2018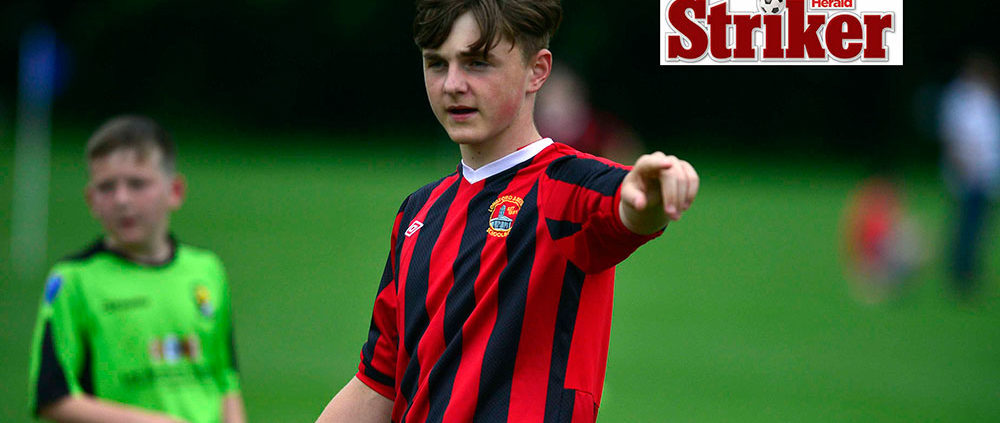 The DDSL will face Kildare on Friday afternoon in University of Limerick in the SFAI New Balance Kennedy Cup Final.
The Dubliners booked their place in the showpiece event with a 3-0 win over Donegal – the goals coming from Jamie Mullins, Thomas Lonergan and Ben Quinn.
Meanwhile, Kildare saw off Cavan/Monaghan in their semi-final thanks to a cracking strike from Aleksander Vassenin and a penalty from Dean Owens.
Elsewhere, both Drogheda and Galway earned their place in the Trophy Final, while Limerick Desmond and the NDSL will face off for the Shield after both put in impressive performances to see them into the final.
In the Bowl competition the Midlands will be hoping to retain their title having lifted the Bowl last year – they will face Kilkenny in that final, while Cork and Wexford will be hoping to outdo each other when they meet in the Plate Final.
See the full list of Thursday's results below or HERE and check out the finals schedule HERE.
Kennedy Cup 2018: Kildare 2, Cavan/Monaghan 0, Semi Final B; DDSL 3, Donegal 0, Semi Final A;
Kennedy Cup Plate 2018:Limerick District 1, Dundalk 1, 7th 8th Playoff(Dundalk win 4-3 on pens); Cork 5, Limerick District 1, Semi Final A; Wexford 2, Dundalk 0, Semi Final B;
Kennedy Cup Bowl 2018: Limerick County 1, Clare 1, 11th 12th Playoff(Clare win 6-5 on pens); Kilkenny 0, Limerick County 0, Semi Final A(Kilkenny win 5-4 on pens); Midlands 1, Clare 0, Semi Final B; South Tipperary 2, Inishowen 3, QF Losers A; Waterford 0, Kerry 2, QF Losers B;
Kennedy Cup Shield 2018: Sligo/Leitrim 2, North Tipperary 0, 23rd 24th Playoff; Mayo 1, NEC 5, 19th 20th Playoff; Carlow 2, SDFL 0, 21st 22nd Playoff; Mayo 0, Limerick Desmond 1, Semi Final A; NDSL 5, NEC 0, Semi Final B; Sligo/Leitrim 1, Carlow 3, QF Losers A; North Tipperary 2, SDFL 3, QF Losers B;
Kennedy Cup Trophy 2018:Roscommon 0, Athlone 2, 27th 28th Playoff; Wicklow 2, West Cork 1, 29th 30th Playoff; WWEC 2, Longford 1, 31st 32nd Playoff; Drogheda 2, Roscommon 1, Semi Final A; Athlone 2, Galway 3, Semi Final B; Wicklow 1, WWEC 1, QF Losers A(Wicklow win 4-1 on pens); Longford 0, West Cork 1, QF Losers B;
https://sfai.ie/wp-content/uploads/2018/07/news3.jpeg
565
1000
alex_andrews
https://sfai.ie/wp-content/uploads/2022/07/cropped-SFAI-PNG-2-300x300.png
alex_andrews
2018-07-25 09:51:14
2018-08-06 10:21:00
RESULTS: DAY FOUR SFAI NEW BALANCE KENNEDY CUP 2018